Angelica sylvestris L.
Apiaceae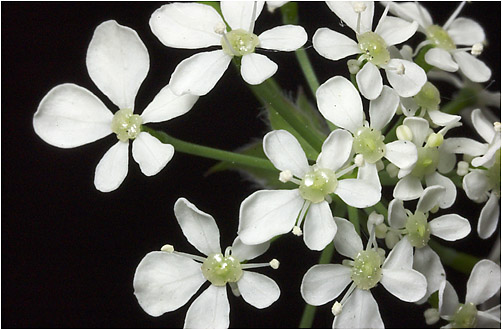 Visible light
UV light

(Hoya U-360, SB-140)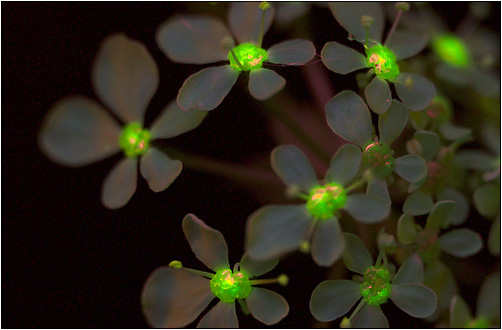 UV fluorescence
(Sylvania Blacklight, L37C filter on lens)
All images: Nikon D1H @800 ISO, UV-Nikkor 105 mm f/4.5
© Bjørn Rørslett/NN
Wood Angelica flashes its white flowers in numerous umbels. There is a low amount of UV reflected from the petals, and even less from the central area of hte flower. Still, one would not call this a typical bull's eye pattern.

However, the nectar glands put on a beautiful show of UV fluorescence under UV illumination.
Last Update 14 June, 2003