Anthemis tinctoria L.
Asteraceae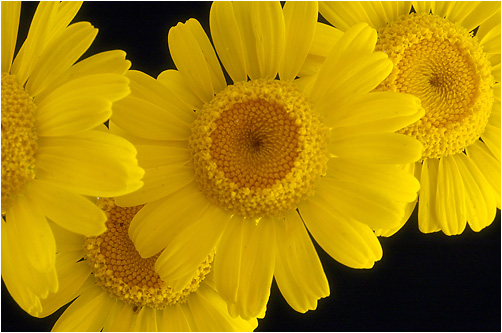 Visible light

(L37C filter)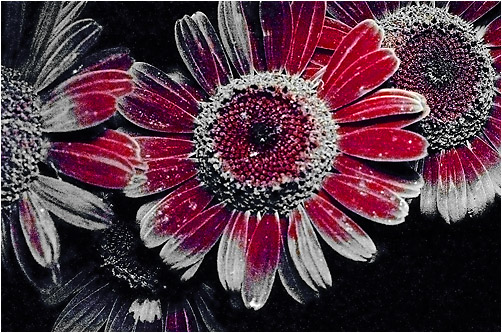 UV light

(U-360 + BG-38, SB-140)
Nikon D70, UV-Nikkor 105 mm f/4.5, @800 ISO
Both images © Bjørn Rørslett/NN
Yellow Chamomile has prominently developed UV markings on the ray florets. The extension of these marks is variable however, and I've encountered strains in which the marks covered the entire flower head. This possibly relates to the stage of floral development because the disc florets change from UV-reflective to UV-absorbing over time.
Last Update 17 July, 2005