Barbarea vulgaris (L.)R.Br.
Brassicaceae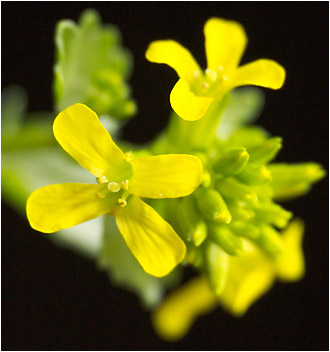 Visible light

(L37C filter)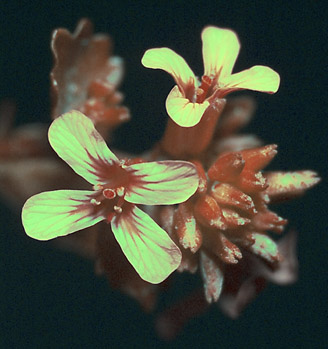 UV light

(FF + CC20C, SB-140)
Nikon D1H, UV-Nikkor 105 mm f/4.5, @800 ISO
Both images © Bjørn Rørslett/NN
A cruciferous species with quite small yellow flowers, but nevertheless featuring a prominent UV floral pattern. The buds have low UV reflectance, too.
Last Update 1 October, 2002