Chrysanthemum segetum L.
Asteraceae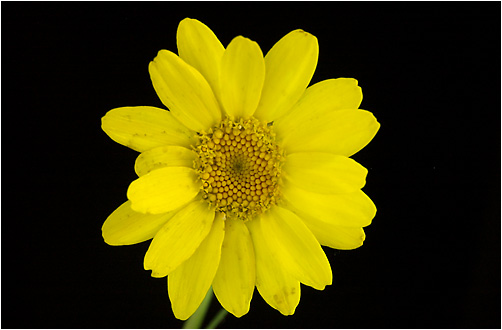 Visible light

(L37C filter)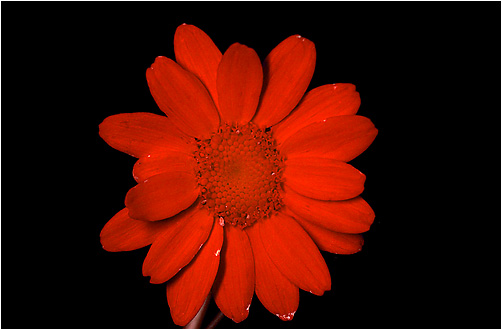 UV light

(FF , SB-140)
Both images: Nikon D1H , UV-Nikkor 105 mm f/4.5 @800 ISO
© Bjørn Rørslett/NN
A yellow-flowered composite species with no discernable UV pattern. Floral discs and outer petals all reflect little in UV.

This might be a parallell case to Potentilla fruticosa, thus the seeming lack of UV pattern can be interpreted as a "UV Yellow" flower. See the discussion under P. fruticosa. In Nature, simple things may be deceptivly non-simple, or simpler than you think.
Last Update 15 March, 2005