Convolvulus arvensis L.
Convolvulaceae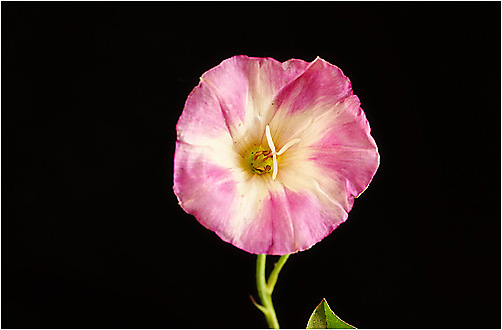 Visible light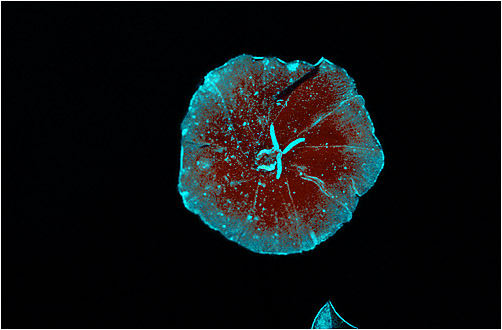 UV light

(U-360 + CC20C, SB-140)
Both images: Nikon D1H @800 ISO, UV-Nikkor 105 mm f/4.5
© Bjørn Rørslett/NN
The UV marks on the petals of Field Bindweed do not coincide exactly with the visual markings, being larger in the centre of the flower. This is similar to the UV behaviour of its larger relative, the Hedge Bindweed (Calystegia sepium).

The flower of Field Bindweed reflects strongly in near IR. Also note the signs of UV fluorescence within the corolla.
Last Update 15 March, 2005