Hyoscyamus niger L.
Solanaceae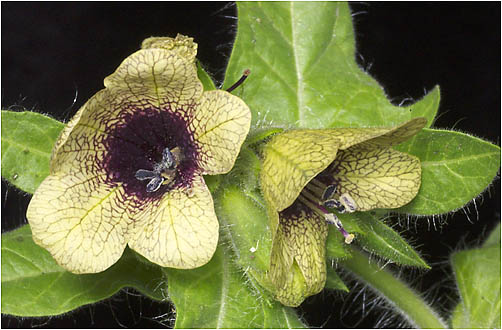 Visible light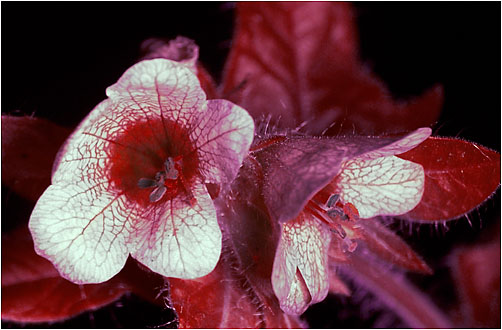 UV light

(FF + CC20C, SB-140)
Both images:
Nikon D1H @800 ISO, UV-Nikkor 105 mm f/4.5
© Bjørn Rørslett/NN
The poisonous Henbane offers strong visual clues on its corolla. The UV signature is very prominent and parallels the visible nectar guide.

IR reflectance of the flower is also very high, but in thius spectral band, no visual pattern is discernable.
Last Update 20 August, 2004