Leucanthemum vulgare Lam.
Asteraceae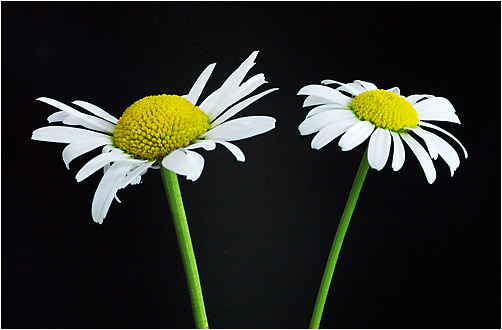 Visible light

(L37C filter)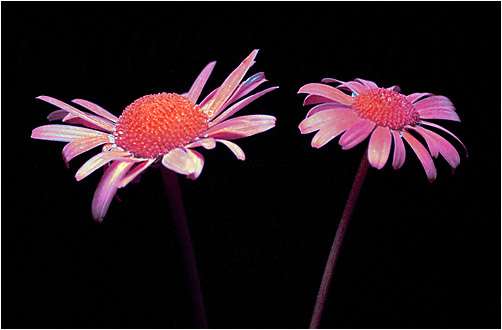 UV light

(FF , SB-140)
Both images: Nikon D1H , UV-Nikkor 105 mm f/4.5 @800 ISO
© Bjørn Rørslett/NN
A white-and-yellow-flowered composite species without any strong UV floral pattern. The central disc has less UV reflectance than the outer petals, but contrast between these areas of the flower head is quite low.

On film (RTP). these flowers are rendered dullish red to near black, still without a clear UV pattern.
Last Update 1 October, 2002