Petatites hybridus (L.)Gaertner, Meyer & Scherb.
Asteraceae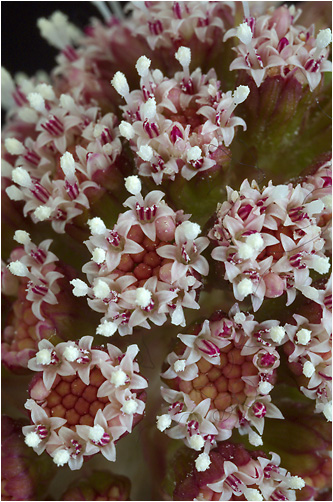 Visible light

(L37C filter)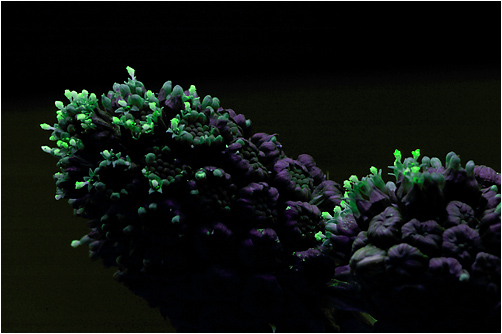 UV fluorescence

(Y-48, Sylvania Blacklight)
Both images: Nikon D2H , UV-Nikkor 105 mm f/4.5 @800 ISO
© Bjørn Rørslett/NN
This very early-flowering spring species apparantly relies on its strong UV fluorescence to attract pollinators. The individual flowers are small, but shine very brightly when UV is present.
Last Update 17 July, 2005