Potentilla erecta (L.)Räusch.
Rosaceae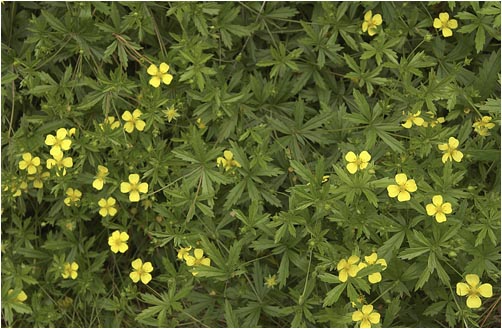 Visible light

(Nikon D1X, AFS 17-35 mm f/2.8, L37C filter)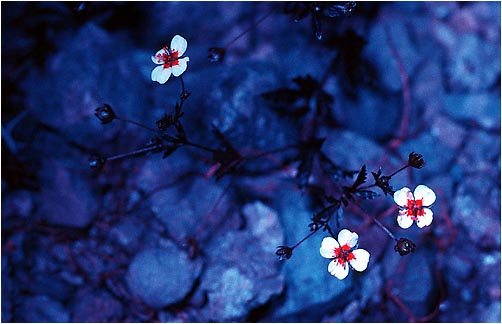 UV light

(Nikon F5, UV-Nikkor 105 mm f/4.5, Fuji RTP@64ISO, FF filter, SB-140)
Both images © Bjørn Rørslett/NN
A cinquefoil species with quite small yellow flowers, but nevertheless featuring an extremely prominent UV floral pattern. Close-ups reveal lots of intricate UV fluorescence as well.
Last Update 16 June, 2006