Silene dioica (L.)Clairv.
Caryophyllaceae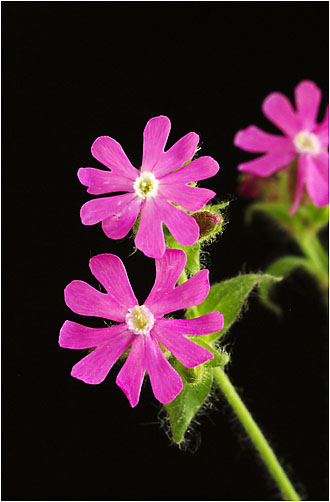 Visible light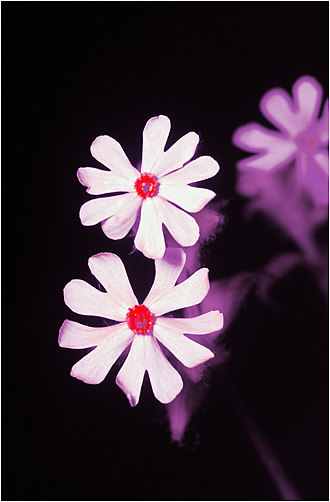 UV light

(FF + CC20C, SB-140)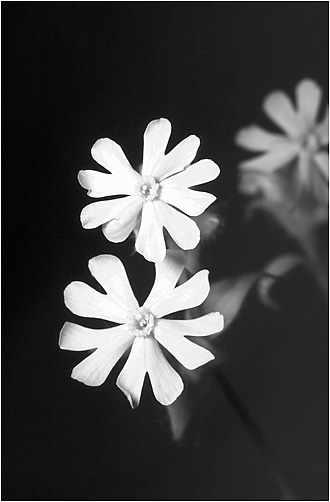 IR light

(Wratten 89B, SB-140 with Wratten 87)
All images: Nikon D1H @800 ISO, UV-Nikkor 105 mm f/4.5
© Bjørn Rørslett/NN
The corolla of Red Campion reflects UV strongly, and contribute to form a distinct bull's-eye pattern.

The reflectance of the entire flower in near IR is very high, too. No wonder the purplish-hued are difficult to capture precisely whether the photographer employs film or digital cameras.
Last Update 17 June, 2006