Sonchus oleraceus L.
Asteraceae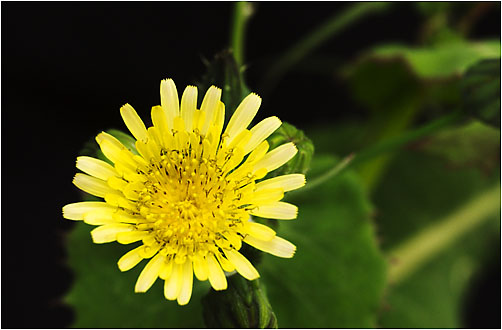 Visible light

(L37C filter)
UV light

(U-360,, SB-140)
Both images: Nikon D1H , UV-Nikkor 105 mm f/4.5 @800 ISO
© Bjørn Rørslett/NN
Annual Sow-thistle has lighter coloured flower heads than its relatives and the heads are much less conspicuous, too. Still, the bull's-eye floral pattern is strongly developed.

The flower head also reflects quite strongly in near-IR.
Last Update 17 June, 2003