Stachys officinalis (L.)Trev.
Lamiaceae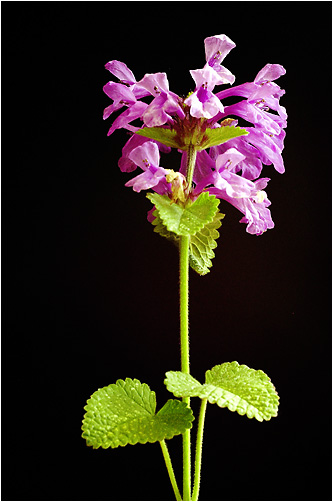 Visible light

(L37C filter)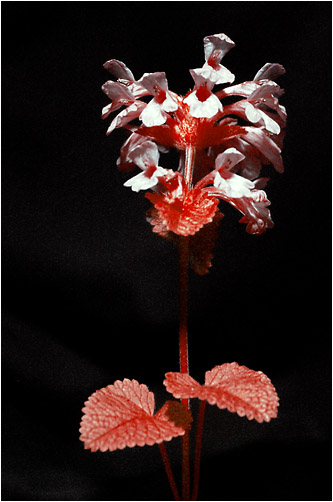 UV light
(Hoya U-360, SB-140)
Nikon D1H, UV-Nikkor 105 mm f/4.5, @800 ISO
All images © Bjørn Rørslett/NN
Betony is a species sometimes naturalised in my area. The spike consists of quite small, yet very conspicuous flowers thanks to their strong UV reflectance. The entrance of the flower throat markedly absorbs UV.
Last Update 6 February, 2005