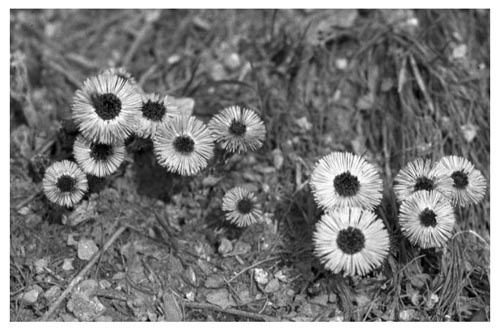 © Bjørn Rørslett/NN 1997
UV photography in black-and-white loses much of the information evident in the colour images. However, the contrast between central floral parts (low UV reflectance) and outer petals is high in this shoot of colt's foot (Tussilago farfara L.).
Nikon F4, UV-Nikkor 105 mm f/4.5, Hoya U-360 filter, Ilford XP2 film exposed at 50 EI and cross-processed in E6.
Identical results can be obtained using digital methods.
Last Update 1 October, 2002