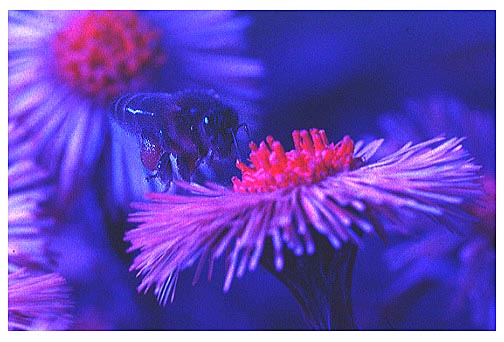 © Bjørn Rørslett/NN 1997
A honey bee is homing in on a colt's foot (Tussilago farfara L.) flower. The bee is guided through the prominent UV colour patterns of the flower head. There is no room for a mistake here, given the clear advertising signs put up by the colt's foot!
Technical data: Nikon F4, UV-Nikkor 105 mm f/4.5, Nikon equivalent to Wratten 18 A filter over the lens, SB-140 UV flash with rear-curtain sync
***
UV images may also be acquired using digital techniques. For an updated review of digital UV and IR photography, click here.
Last Update 1 October, 2002