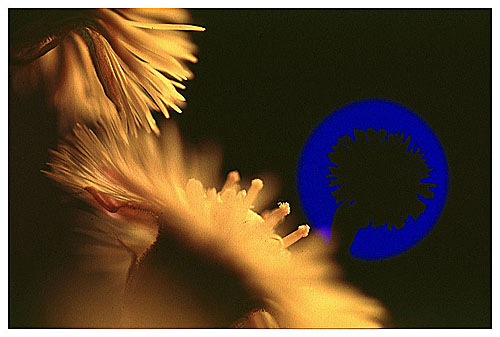 Combining the UV band with visible light provides for interesting pictures. This is a close-up of colt's foot (Tussilago farfara L.).
Nikon F4, UV-Nikkor 105mm f/4.5, SB-140 UV flash unit.
(c) Bjørn Rørslett/NN 1997

UV images may also be acquired using digital techniques. For an updated review of digital UV and IR photography, click here.


Last Update 1 October, 2002