All You Ever Wanted to Know About Digital UV and IR Photography, But Could Not Afford to Ask

13. Final Cut

I can end this article in no better way than wetting the reader's appetite with samples of images taken with digital UV/IR methods. Some of the images displayed below could easily have been obtained with film-based cameras as well, while others would be virtually impossible to capture within the constraints of film. For me, the final result is far more important than the means to that end. I hope future photographers partaking on the digital UV/IR scene will enjoy this kind of photographic expressions as much as I do.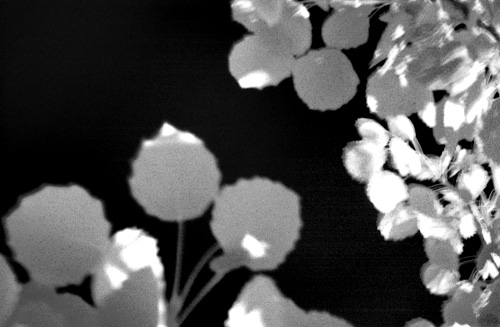 "Aspen Branches" - Digital B/W IR
Nikon D1X, 24 mm f/2.8 Nikkor, Wratten 89B filter.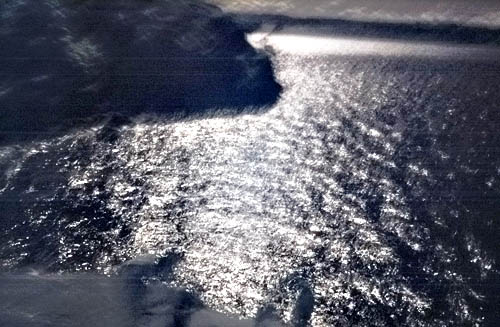 "Sun Seekers" - Digital Colour IR
Nikon D1, 50 mm f/1.8 Nikkor. Double layers of unexposed and processed E-6 film as provisional filter over the lens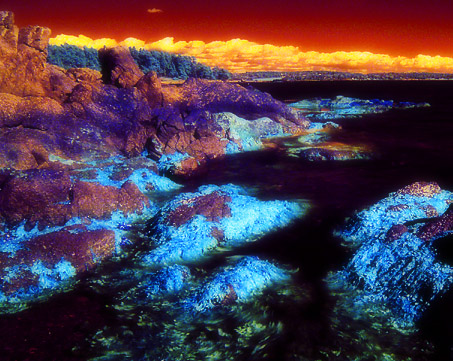 "Jagged Orbit" - Digital Colour IR
Nikon D2H, 20 mm f/3.5 Nikkor,B+W O-92 filter (Wratten 89B equivalent).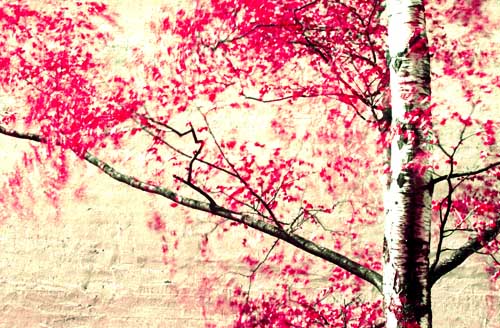 "Spring Foliage Leafing on Birch" - Digital UV + IR
Nikon D1, UV-Nikkor 105 mm f/4.5 lens, Nikon FF + Tiffen Hot-Mirror filter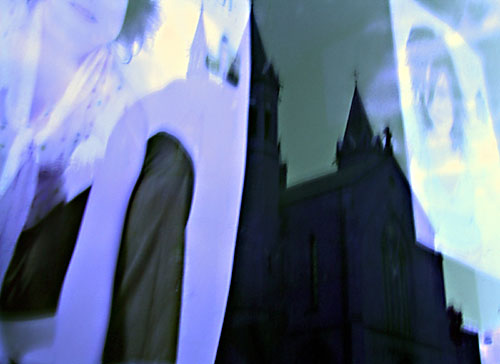 "Ultraviolet Cityscape" - Digital UV
Nikon D1H, 28 mm f/2.8 Nikon SE lens, Nikon FF + CC20C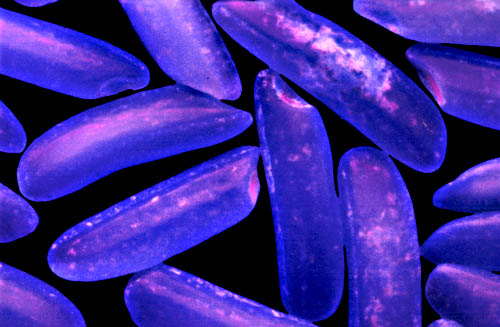 "Rice Grains" - Digital UV Fluorescence
Nikon D1H, Macro-Nikkor 35 mm f/4.5 lens, 8X magnification, Sylvania Blacklight , A2 filter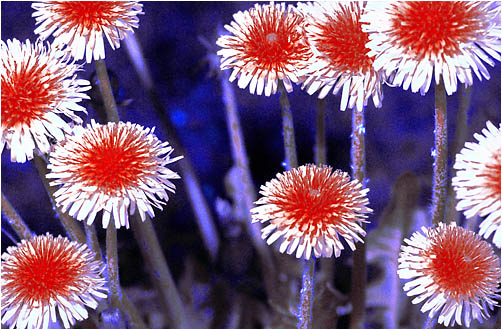 "Dandelions Galore" - Digital UV
Nikon D1H, UV-Nikkor 105 mm f/4.5, FF + CC20C filter, SB-140 flash
A dedicated web site exhibiting my UV and IR pictorial photography can be found here. Be warned these portfolio images are large and might impact your bandwidth and question your apprehension of nature photography (note: You should run 1280 x 1024 or higher monitor resolution in order to see the portfolio images properly).