On purpose, I saved the most extreme addition to my Nikon S3 setup to the very end of this essay. This is the fastest lens ever in my possession, the ultrahigh-speed Rodenstock Heligon 50 mm f/0.75 lens. I'm not certain as to its intended use, but it may have been used for surveillance or as a collimating lens. It was recovered in less than pristine shape, thus some balsam deterioration had occurred at the rims of the rear elements. Its back focus obviously is too short to allow it to be mounted on any SLR camera to give infinity focus, but notwithstanding this drawback, it can provide quite interesting images. I decided to give it a dual-purpose mount to allow it to be mounted either on an F- or an S-type camera, but ended up with putting it chiefly on the S3 because its working distance there was much greater.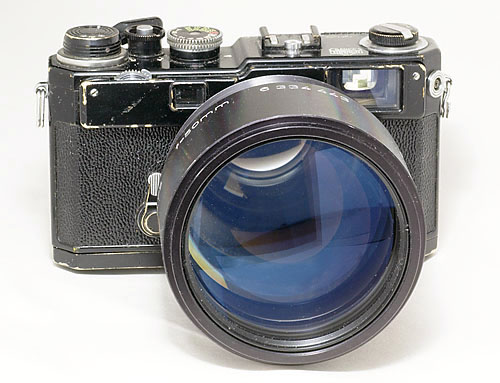 Extreme Machine: My Nikon S3 outfitted with a Rodenstock Heligon 50 mm f/0.75 lens. This huge ultrahigh-speed lens, weighing a massive 1.5 kg, completely dwarfs the rangefinder camera. I made a special "S" mount for the Heligon lens.
You are unlikely ever to encounter a more extreme optic than this humongous chunk of metal and high-refractive glasses. In fact, the f/0.75 lens has an unprecedented heft relative to its size and surpasses even the gigantic Nikkor 300 mm f/2 in this respect.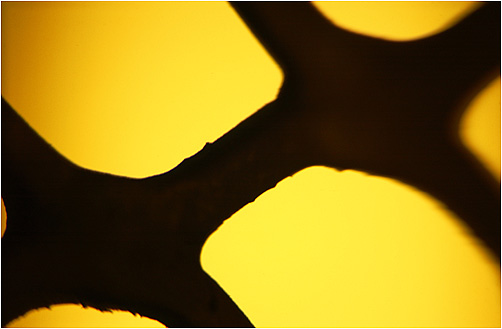 This shot, made with Rodenstock Heligon 50 mm f/0.75 lens was taken at f/0.75 and 1/4 sec @100 ISO, hand-held.
I aim to assemble a comprehensive gallery of pictures taken with the Nikon rangefinders, so stay tuned for the latest development in the "old, but fascinating" area.